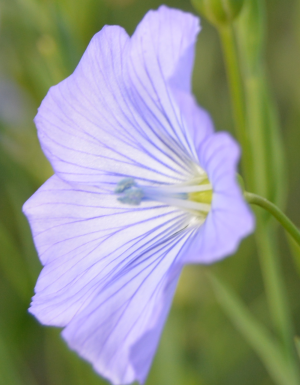 Current Events
No Results Found Matching Your Query
Producer Alerts
Feb 04, 2019
The Scientific Research and Experimental Development tax credit for registered flax producers that paid and have not requested a rebate is 38.4% for 2018.
MORE >
Jan 11, 2019
Here is a list of the registered flax varieties for production or soon to be available.
MORE >
Nov 23, 2018
The November edition of Flax on the Farm is now available. This edition has information about the disease survey and seed testing.
MORE >
Nov 09, 2018
The Saskatchewan Ministry of Agriculture has released the Crop Report for the week of October 30 to November 5. This is the final report of the year.
MORE >
Oct 01, 2018
Information about marketing, grading, and seed quality you may find helpful as you are selling your flax.
MORE >
Aug 31, 2018
The August edition of Flax on the Farm - Harvest and Storage of Flax.
MORE >
Aug 03, 2018
There are many considerations at harvest time. Maximum Residue Limits are just one.
MORE >
Jul 24, 2018
The July edition of Flax on the Farm - Preparing for Harvest
MORE >
Jun 25, 2018
The June edition of Flax on the Farm.
MORE >
May 24, 2018
The May edition of Flax on the Farm.
MORE >
Apr 27, 2018
Welcome to the new monthly agronomic information on flax.
MORE >
Mar 23, 2015
Sampling and testing of producer stocks both current and farm-saved provided an effective tool in monitoring the progress toward the effort to clear Triffid from the flax production.
MORE >
More Flax News
Feb 22, 2019
Agriculture and Agri-Food Canada has released the February report for Canada: Outlook for Principal Field Crops.
MORE >
Oct 02, 2018
The SaskFlax director election has been concluded by acclamation.
MORE >
Feb 12, 2018
SaskFlax hired Michelle Beaith as Flax Agronomist for the organization. Michelle will be providing flax agronomy information and helping to plan research funding opportunities for SaskFlax.
MORE >
Aug 04, 2016
The Canadian Grain Commission news release about the deregistration of CDC Arras, Flanders and Somme on August 1, 2017.
MORE >
Jan 14, 2014
Health Claim for ground flaxseed in Canada. Research confirms that daily consumption of five tablespoons (40 grams) of ground flaxseed will help to reduce cholesterol levels.
MORE >